Live Online Open Mindfulness Training
Schedule:
Free Public Introduction:
October 1st, 3-4:30 EST
https://us02web.zoom.us/j/83614736776?pwd=SFFGWU9YTWRXVjNVdWI2Ym5rdFcrZz09
8-Week Course:
Sundays 3-5:30 EDT
October 8th – November 26th
Cost:
$425 Sponsor Fee (This level allows us to offer a reduced price for those on limited incomes)
$300 Base Fee
$175 Reduced Fee (For those on a limited income)
Overview
Open Mindfulness is a secular training in meditation that draws inspiration from the Buddhist awareness traditions of Mahāmudrā and Dzogchen.  Presented in 8 weekly classes, the Open Mindfulness Training is a way for anyone, regardless of their background, to connect with the inherent goodness, peace, and compassionate power of presence.  Seminars have been running in France since 2014, and are now offered in six other countries in Europe.
Lineage
Open Mindfulness was developed by Lama Denys Rinpoche, a lineage holder in the Tibetan Buddhist Tradition, who was willing to offer the heart-essence teachings of the tradition to a wider secular audience.  Over a period of many decades, Denys Rinpoche has developed and refined a large body of teachings and practices of a contemplative path that is accessible to anyone from any tradition, secular or religious.  A series of introductory YouTube videos can be seen here.  
The Unique Features of the Path of Open Mindfulness
The heart of this path is "Openness," an approach to mindfulness that develops three essential types of meditation as parts of one integrated experience of mindful presence: Attentive Presence, Open Presence, and Kind Presence.  These dimensions are explored in 44 different practices and 73 presentations over the course of an eight-week training: 
The training begins with the cultivation of attentive presence, the ability to aim and sustain attention in a relaxed way. Attentive presence develops a full and gentle attentiveness with precision, poise, and appreciation.

 
Attentive presence is then integrated in open presence. Open presence is the experience of freedom, of letting go and opening one's body and mind with acceptance, courage and fearlessness.  It develops the ability to face whatever arises without prejudice and in full recognition of the infinite horizon of what is possible.
Within open and attentive presence, kind presence is uncovered and given the space to unfold, connecting us fully with the poignant reality of our own experience and our connection to one another. Kind, empathetic presence combines the precise and detailed awareness of attentive presence with the vastness of open presence, and unlocks the resources of the inherently good heart for altruistic action in the world.  The presence of the heart is cultivated in various relational mindfulness exercises and practices of inquiry and deep listening that touch the heart and open those areas of our minds and bodies that are otherwise cut off and remain in the shadows.
These dimensions are explored through a variety of body exercises, breath practices, and awareness practices.  The mediations and presentations offer an extremely intuitive approach to the various dimensions of mind, and give the practitioner a familiarity with a great variety of meditation styles and ways of working with the senses, thoughts, and emotions.  The training offers tremendous support for personal practice, and is a great way to create a foundation of sanity and strength of heart that is so necessary in our world right now.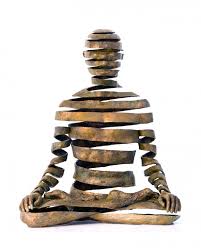 Samples of the
73 Presentations and 44 Practices
Attentive Presence to the Body and Breath:
Learning to sense the body
Seated Stretches
Complete Breathing
Sensing the "Energy Body"

 
Open Presence to Our Surroundings:
Opening with the Outbreath
Panoramic Vision, Naked Vision and Global Sensing
Contemplating the Elements of Nature
Aimless Wandering

 
Open and Relaxed Presence:
Panoramic Vision in Loose Openness
Sky Gazing
The Transparent Observer and the Absent Observer
The Presence of Absence, Instant Presence, is Embodiment
Integrating Thoughts and Emotions:
Boredom as a withdrawal symptom
Changing Our Relationship to Thoughts
Emotions: Conflicting and Participatory
Kind Presence in Relationships and Communication:
Relational Mindfulness: The Practice of "Giving and Receiving"
Equality of Self and Other
Transforming Our Relationship with the World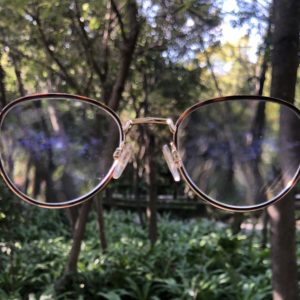 Some Reflections From The Last Course:
"I walk around now and the back of my head is missing, just space. So then underneath, just some arms, chest and legs. The visual experience in front is spacious and vast, but there's eyeglass frames floating in front 🥸. 
It's a very pleasant experience. It's like a sphere of experience, with those glasses in front and body dangling below. 
I guess it was always like that, but now a new awareness that you can't unsee."
-Linus, San Miguel de Allende
"I would move between ego contractions—like a felt sense of grasping, almost frenzied, desperate grasping, like the ego's last act—and experiences of transparency and emptiness. Poling back and forth…
Some of those more expansive experiences are almost frightening, like the wind is whistling through the husk that was me in a disconcerting way, and some are simply open, a freshness that feels like that natural state of health and clarity you described, where the grasping self recedes and there's just resting in that. Thank you for guiding us ❤️.
-Whitney, Denver 
Mindfulness must not stop at stress-reduction.
Open Mindfulness is about challenging our practice to approach the deeper questions of life, and to prepare for a death of full presence.
How can we cut through our physical, emotional, and existential baggage to authenticity?
How do we live freely and die wakefully?
How can we bring deep self-compassion and compassionate care into our relationships and society?
Is Mindfulness part of the problem?
Bringing a self-critical lens to the mindfulness movement is essential for ensuring the authenticity of the practice. It is essential to ask the difficult questions about how we use our practice to avoid relating with painful aspects of ourselves and the world.
Is mindfulness a distortion or evolution of traditional contemplative techniques?
Has mindfulness been coopted by neoliberal agendas and materialist world-views?
What does the science really say?